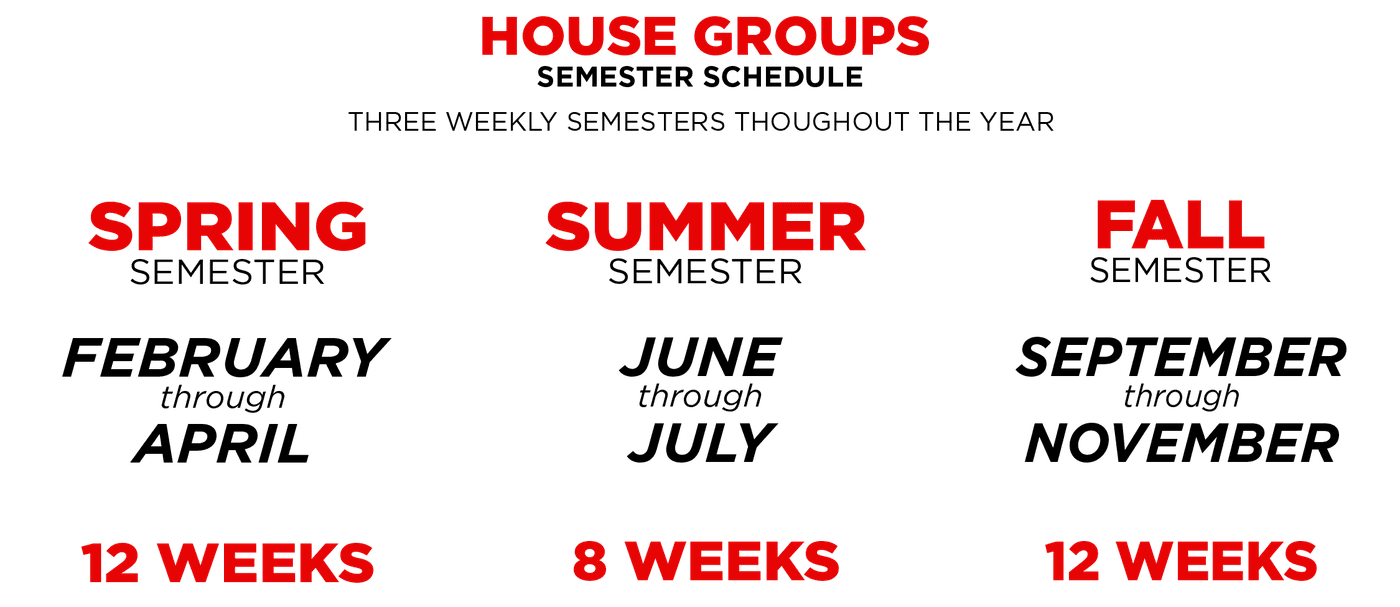 What are House Groups?
House groups are an extension ministry here at The House Slidell, and are a key aspect of church growth as we build relationships outside of the Sunday experience.
Broken up in to 3 Semesters each year, Spring, Summer and Fall, House Groups are a great way to grow in your walk with other believers from all over our area.
Each group meets throughout the month whether weekly, bi-weekly or monthly during the semester sessions in locations throughout our city and surrounding areas.
To find the House Group that's best for you, please click the "Join A House Group" button below and sign up or if you would like to lead a House Group this Semester or another one click on the "Lead A House Group" button below.
Ask Us!
If you have a question or comment about House Groups here at The House, then please fill out the contact form below and we will get back to you shortly.